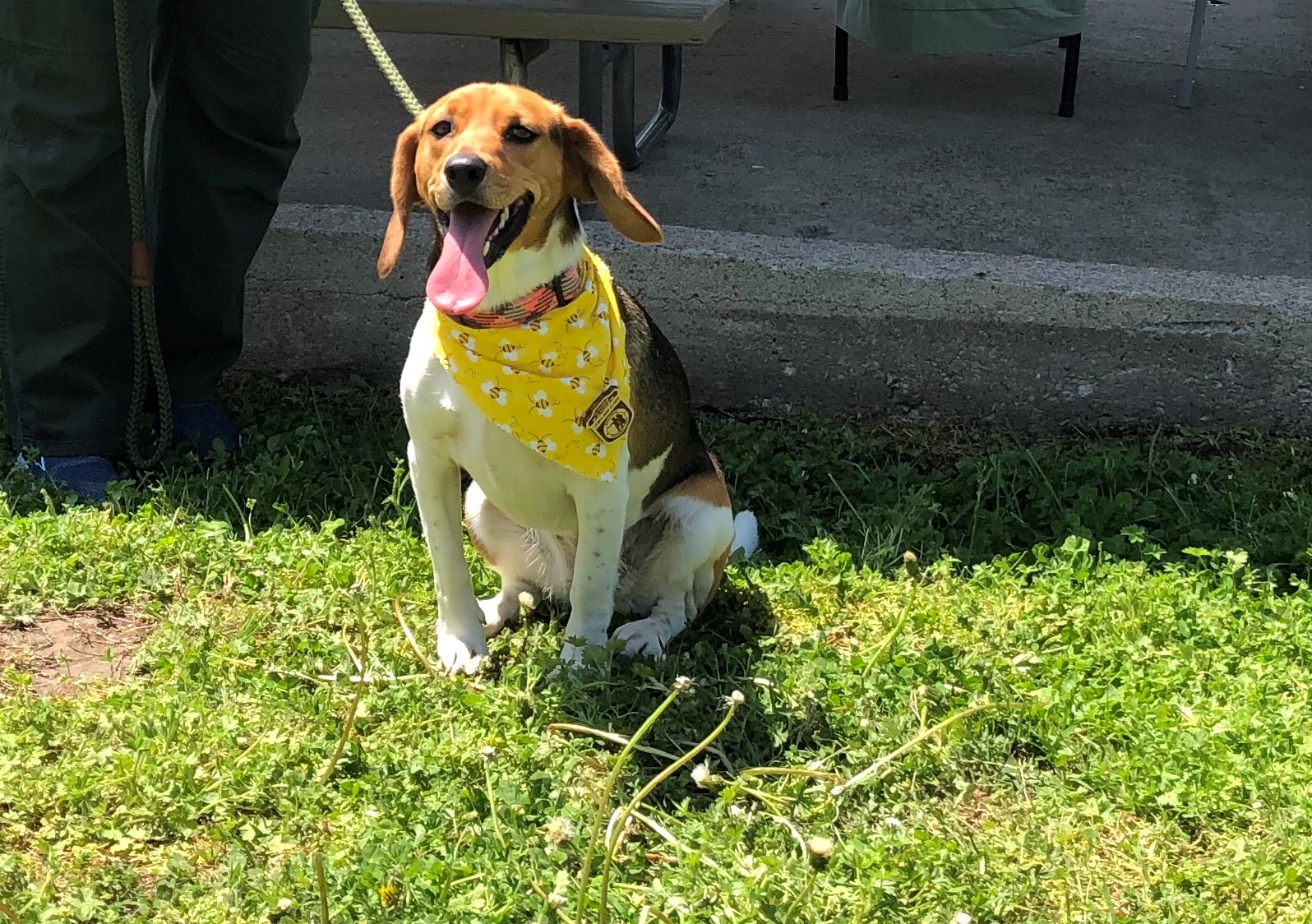 Visit Wickliffe Mounds State Historic Site to induct your dog into the honorary B.A.R.K. Ranger program!
A B.A.R.K . Ranger is an important volunteer position held by the very best-behaved pets that visit Wickliffe Mounds State Historic Site. B.A.R.K. Ranger status is given to any pet who follows the pledge of the program and takes the B.A.R.K. Ranger oath.
What does B.A.R.K. stand for? Bag your pet's waste; Always use a leash; Respect wildlife and visitors; Know where you can go.
Special activities for dogs and their humans presented all day from 10:00 to 3:00, with a Challenge Scavenger Hunt at 11:00 am, for 1st and 2nd prizes.
Registration fees are $7 adult admission with 1 dog; $6 seniors with 1 dog; and $1 for each additional dog.
Pre-registration is required. Please register at this link: https://docs.google.com/forms/d/e/1FAIpQLSdCZfvKJjujhEt9VdgFc0jjIt8VO2mrso_klLRZe6E4q9UjHg/viewform?vc=0&c=0&w=1&flr=0
Wickliffe Mounds State Historic Site is located at 94 Green Street, Wickliffe, KY, on the Great River Road National Scenic Byway and the Lewis and Clark National Historic Trail Route. To learn more, contact the park office at 270-335-3681, or email erin.langan@ky.gov .